Introducing the latest addition to the XL family of solid efficient work bodies.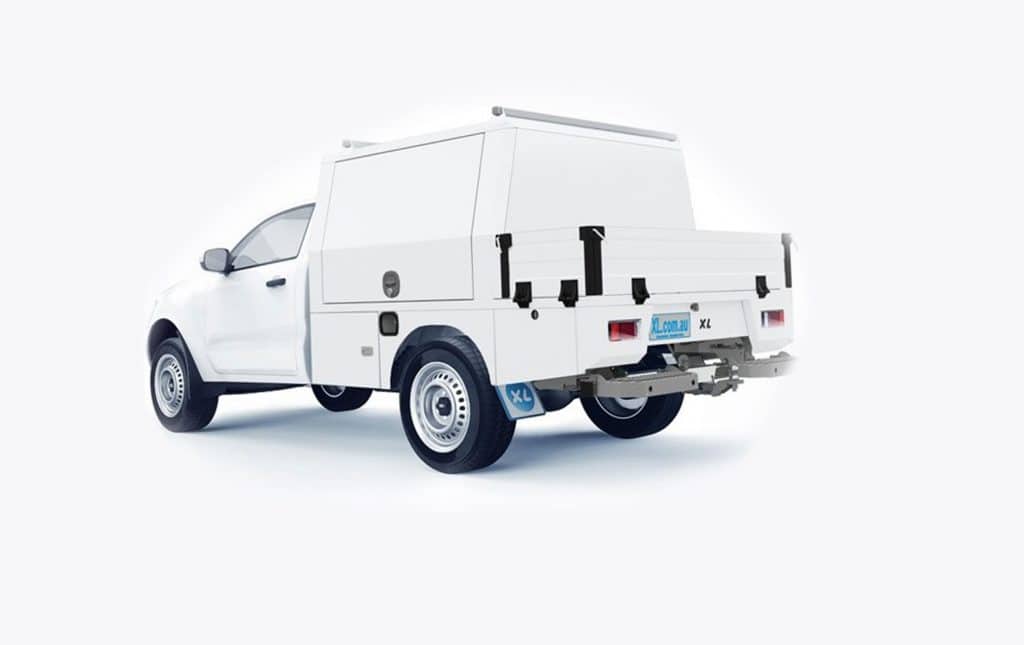 With the two lift-up doors and its enclosed weatherproof sizeable storage, this Hybrid 'Canopy-X' really gives you the best of both worlds.
This new Canopy-X is a hybrid of tray and body giving you both the added security of an enclosed lockable storage space for all your tools, and a tray area for those items that are required for instant access when constantly on the move, require added ventilation or just for storing those items that get the interior dirty when you prefer a clean workspace. 
Click here to view a gallery of previous builds completed by XL for the Canopy. This will give you an insight to what your finished product will look like and the endless possibilities that can be seen.
If you already know what you want in the set up of your Canopy Body, request a quote and get things moving! Click below to contact our sales team. Non-Automated service, direct real-person interaction.
Your Canopy X Explained...
The Canopy X is the latest addition to the XL family with these features:
The New Canopy X Is Available Now!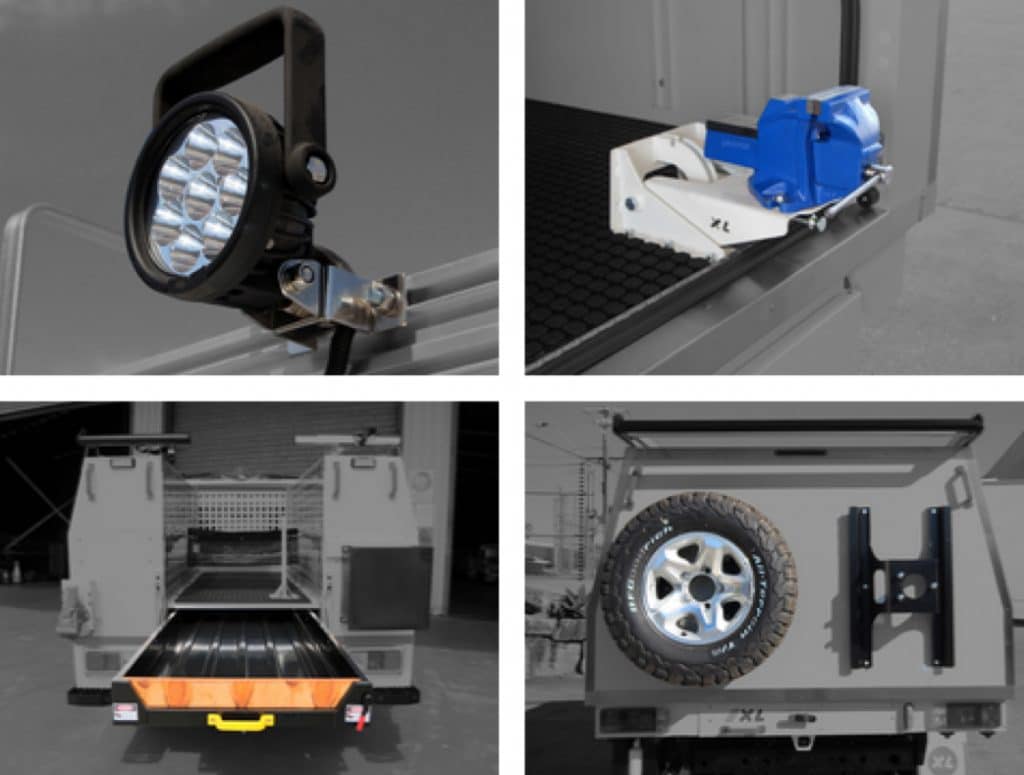 Add-On Accessories Available
Like what you see? Contact us today to get your
new 
XL Z-Body Service Body.