25 year partnership with Ford Australia
XL Service Bodies has had a long term partnership with Ford, dating back more than 25 years providing Telstra with Fleet bodies on Ford Rangers. For Telstra alone, since 1991, we have built over 10,000 Service Bodies. We also supply Service Bodies to many of Australia's largest and most demanding fleets using Ford Vehicles. We were one of the first to attain Qualified Vehicle Modifier (QVM) status with Ford.
"XL Service Bodies is exactly the sort of company we choose to partner with.
Their investment in technology and advanced manufacturing is impressive. It reflects their commitment to delivering quality products, pushing boundaries, continuous improvement – which aligns with our values at Ford. JP and his team go out of their way to check durability/quality and are keen to take things to the next level. I appreciate the close collaboration we have with XL Service Bodies and the team's commitment to doing things right."
Jeremy Welch, Strategic Projects Ford Australia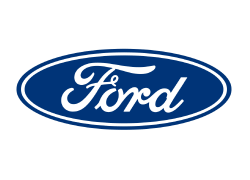 The latest Telstra Ad featuring a Telstra field service vehicle,
comprised of a Ford Ranger chassis with an XL Service Body.
XL Service Bodies + Ford Ranger – A Powerful Partnership
The Rebel X – launch edition of the XL Xpedition range.
XL has recently entered the leisure market building canopies for the 4×4 and camping market. Our launch model, the Rebel X, was designed specifically for the Ford Ranger. Revealed for the first time at the 4×4 Show in Brisbane in March 2021, the Rebel X has since been tested on a 5000km return adventure through the Simpson Desert.
Beyond industry standards testing
We put our bodies through some of the toughest testing in the market. The industry standard is 2 million vibrations. At XL, our bodies are put through 3 million vibrations accelerated testing. 
In conjunction with Ford Australia, Telstra and Monash University our canopies have be tested on the official Ford Proving Ground and  Monash University's Wind Tunnel testing facility.
"At Ford, we design and engineer a vehicle and then try to break it. We simulate 10 years of typical customer use in 6 weeks. We need to know it's going to last.
We took a car to XL Service Bodies and put the service body on it…it was then put through a gruelling process of shaking. The car and the body held – it was quite impressive. This kind of thing instils confidence…we regard this commitment to safety and quality as essential, but it doesn't always happen out there."
Jeremy Welch, Strategic Projects, Ford Australia

Interested in knowing more?
Call our Fleet Sales contact, Nathan Panitz on 07 3271 9911.