The XL A-Body results from many years of XL's design refinement. Robust, practical and lightweight, it is the flagship of the XL fleet.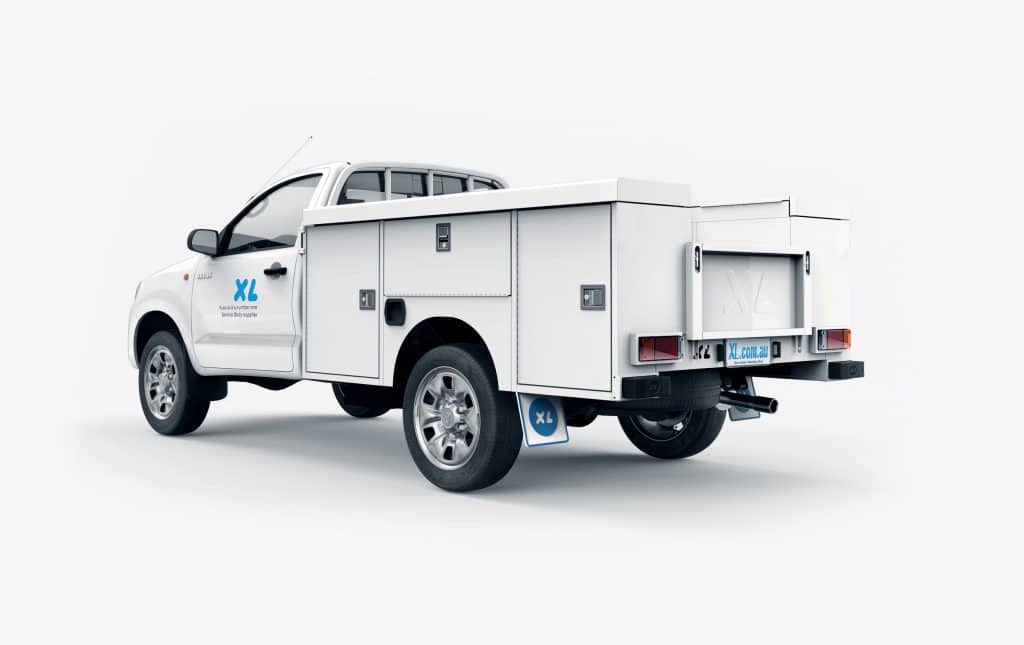 A unique feature of the XL A-Body is an effective 100mm high, full-length storage compartments with gas strut assisted flip-up lids and internal locking.
The average single cab A-Body has over 4 metres of linear shelving storage in the flip lid compartments. This is an ideal place to store your smaller items using the supplied adjustable shelf dividers. Everything you need is right in front of you next time you are looking for that special part. With a low overall height providing excellent rear vision, and low centre of gravity for improved handling when loaded, the XL A-Body is the ideal mobile workstation for the serious contractor on the go.
Click here to view a gallery of previous builds completed by XL for the A-Body. This will give you an insight to what your finished product will look like and the endless possibilities that can be seen.
If you already know what you want in the set up of your Service Body, then request a quote now and get things moving straight away!
Non-Automated service, direct real-person interaction.
The A-Body features storage cabinets with side door access on each side of the body. All doors have slam shut locks and are keyed alike, with optional central locking. The centre aisle between the two side modules provides a secure utility storage area with tie-down points along the inner side walls.
Access to the aisle is via the rear of the body and features a tough swing-down workbench tailgate. The XL A-Body provides an abundant storage area for tools and consumables and you can easily adjust the internal shelving to suit your needs.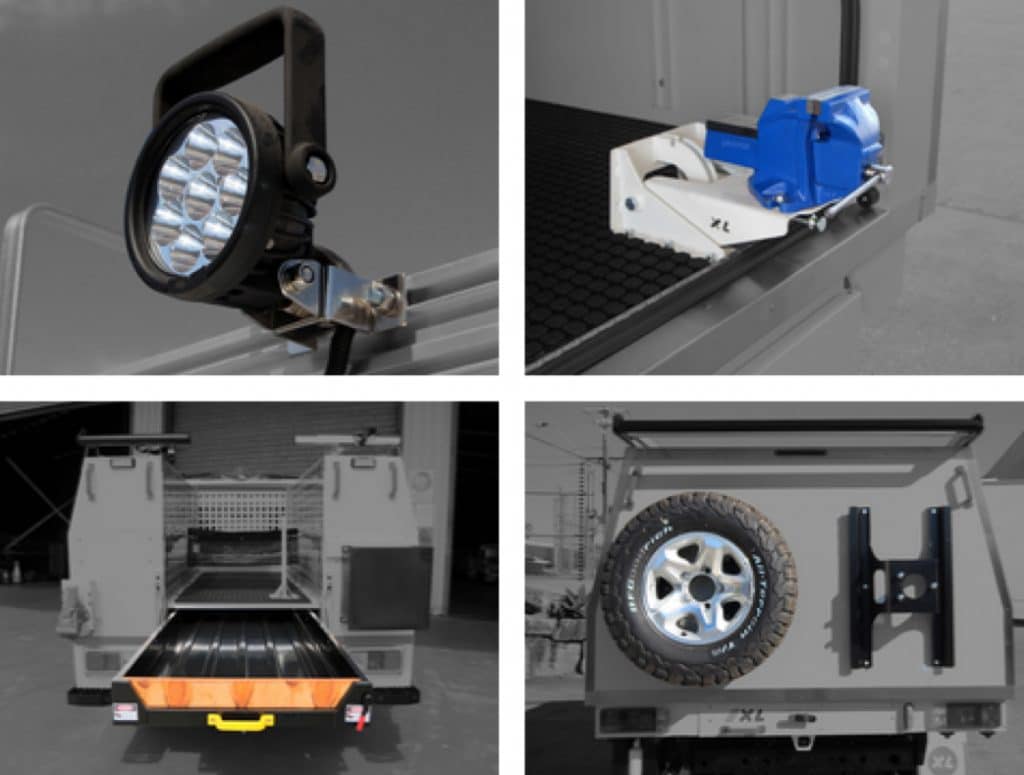 Add-On Accessories Available
Like what you see? Contact us today to get your
new XL A-Body Service Body.