In 1991 we pioneered the concept of
Service Bodies in Australia.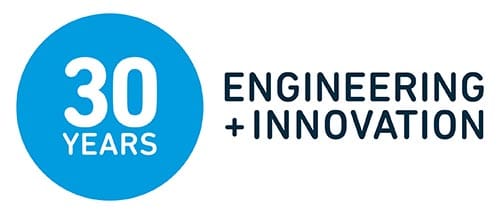 We're a specialist Service Body manufacturer with a reputation for producing high quality, robust, prebuilt and custom-designed Service Bodies. Telstra has partnered with us for almost 30 years, we export overseas to organisations like Red Cross and the US Defence Forces and we supply some of Australia's largest fleets. We have partnered with Ford for 25 years and we were one of the first to attain Ford QVM (Qualified Vehicle Modifier) status in Australia.
Designed & Manufactured in Australia for over 30 years.
One of the first Ford Qualified Vehicle Modifiers in Australia.
For over 25 years, we have provided Telstra with Fleet bodies on Ford Rangers. In July 2021, we attained Ford QVM status. As part of the process, Ford evaluated our procedures and build controls, along with quality control, vehicle safety standards, manufacturing process and controls, commitment to quality and continuous improvement, customer support systems and adherence to Ford guidelines.
This means our customers can be assured their XL Service Body is designed and manufactured to the highest standards.
THE 'REAL AUSTRALIAN MADE'
SERVICE BODY
We manufacture locally. Every component that can be sourced in Australia will be. This has been our commitment since 1991.
Using advanced manufacturing techniques and the best in thin gauge sheet metal technology, our Service Bodies are independently tested to surpass Australian standards.
Customer Care & after Sales Support​
Industry leading warranty and after sales support gives you peace of mind and lets you to get on with the job
Fleet Sales​
Our in-depth understanding of your business requirements, legal restraints, risk-reduction and productivity makes XL the best value, lowest risk supplier for all fleet operators.
Looking for something bigger?
Our Ready-to-Work standard truck bodies are designed to fit Isuzu trucks. They offer a cost-effective solution to tradesmen, service and repair technicians, mobile mechanics and other contractors.