SBA teams up with Isuzu
to support Gotcha4Life!
SBA teams up with Isuzu to support Gotcha4Life!

We are so proud to have partnered with Isuzu to create the specialised Isuzu Australia Limited truck build for the Gotcha4Life 'Mateship Miles' campaign. The truck was the central nervous system for the entire promotion. From 18 – 22 April, Gus Worland from Gotcha4Life hit the road with Ch 9 Today Show presenters Karl Stefanovic and Allison Langdon, travelling between Melbourne and Sydney to promote the importance of building mental fitness, meaningful mateship and good health.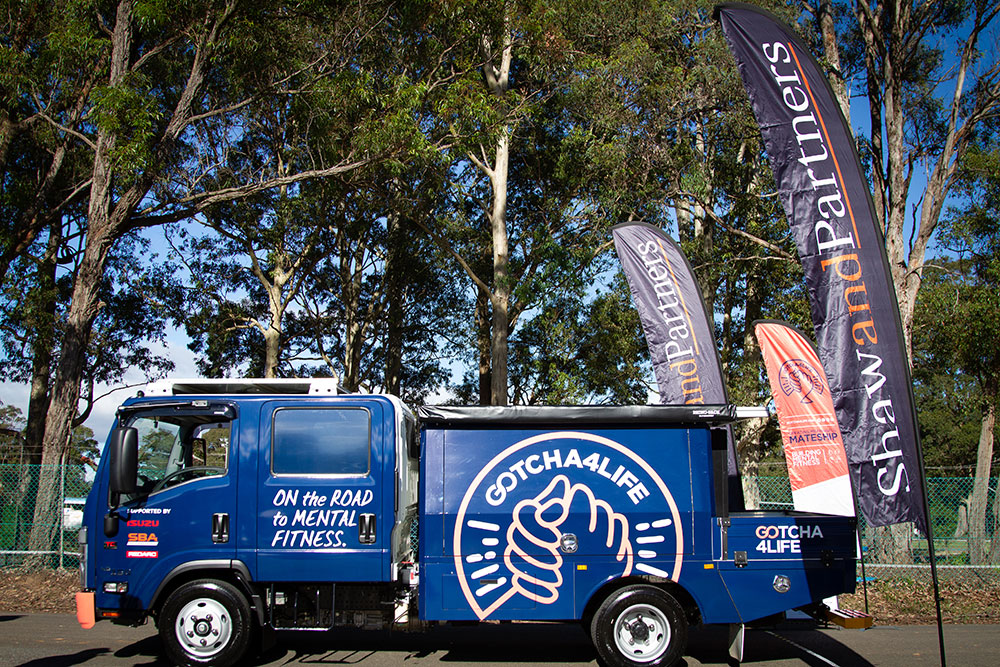 "When Isuzu approached us to build a custom Canopy Body for the Gotcha4Life promotional Isuzu NNR Crew Cab, I didn't hesitate.  For me, playing a part in Gotcha4Life's anti-suicide Mateship Miles campaign is both personal and professional. I've lost two people close to me – both coming out of nowhere."
JP Shelburn, MD,
Service Bodies Australia
Gotcha4Life is a not-for-profit foundation with a goal of zero suicides, taking action by delivering mental fitness programs that engage, educate and empower local communities.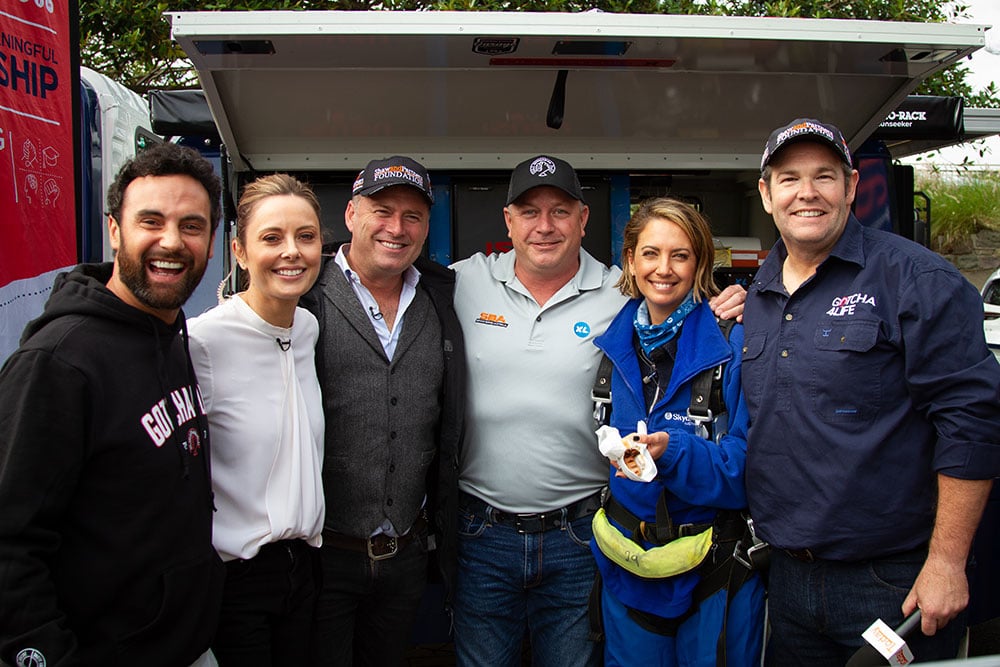 Here's JP with (from left) Cameron Merchant, Gotcha4Life Ambassador, former Married At First Sight star, Ch 9 Today presenters, Allison Langdon and Karl Stefanovic, Brooke Boney, Ch 9 TODAY Entertainment Presenter and Gotcha4Life founder, Gus Worland.
Built in partnership with Isuzu and Service Bodies Australia
– the Gotcha4Life promotional Isuzu NNR Crew Cab
The perfect entertainment hub for your next camping adventure! Includes:
2 Weber BBQs, 2 Bushman Fridges, a Nespresso Coffee Machine, 400ah Lithium Batteries and a fully integrated Redarc Electrical System including 6x 180W Solar Panels for those off-grid moments.
It even has a Samsung 43inch 4K Smart TV!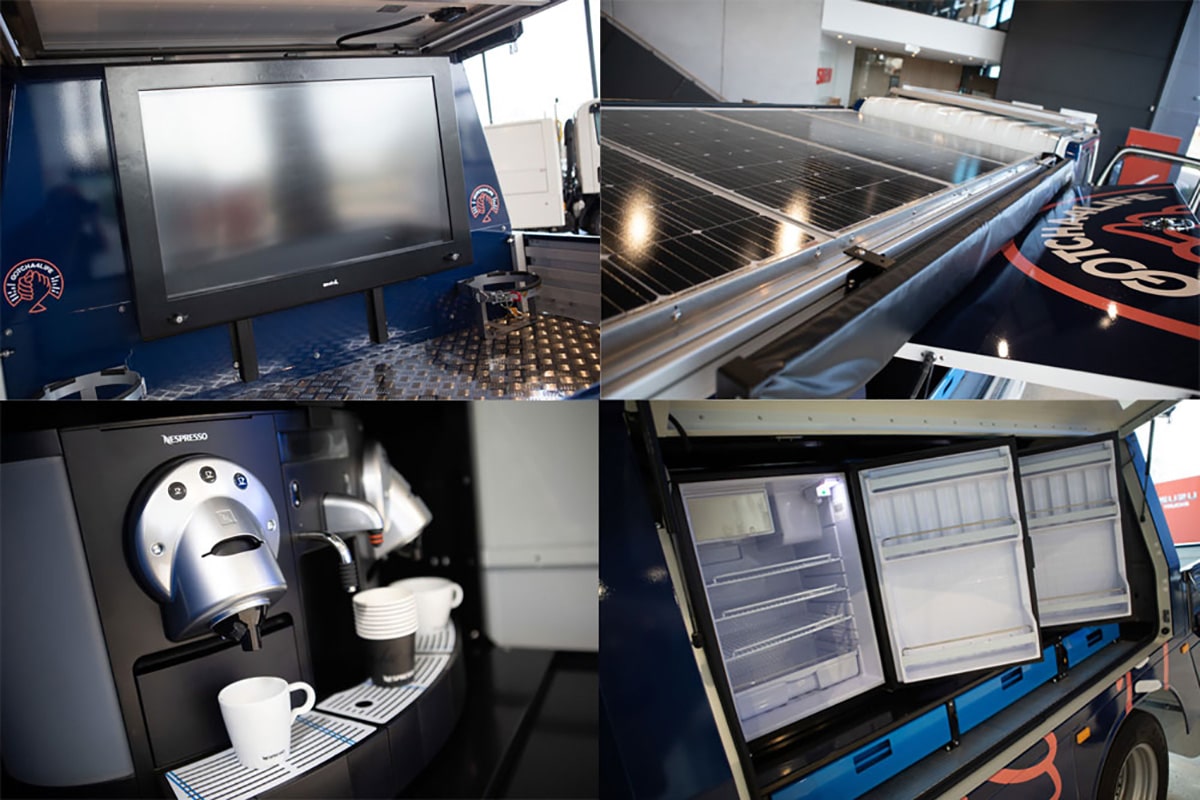 Join us in supporting Gotcha4Life!