Chris, Craig, Kerry and Dave are travelling in the Rebel X, our brand new leisure canopy that has all the
comforts of home.
On a Ford Ranger chassis, we have kitted out the Rebel X to include an ARB slide out kitchen, Weber Baby Q, Nespresso Coffee machine, Bushman 65 litre fridge and a heap of Milwaukee gear! All powered by the NEXUS power system – the most advanced compact inverter battery management system to hit the market. The NEXUS will give our crew bucketloads of power as they cross the Simpson's Desert!
The Rebel X will ensure the crew are as comfortable as possible without sacrificing safety and load compliance.
Check out all the Rebel X Features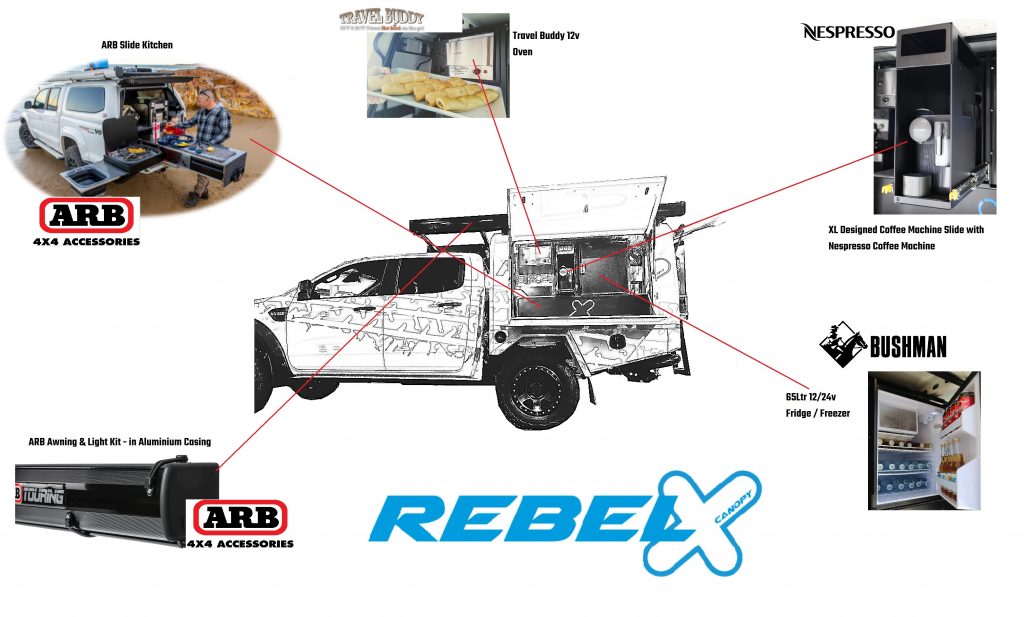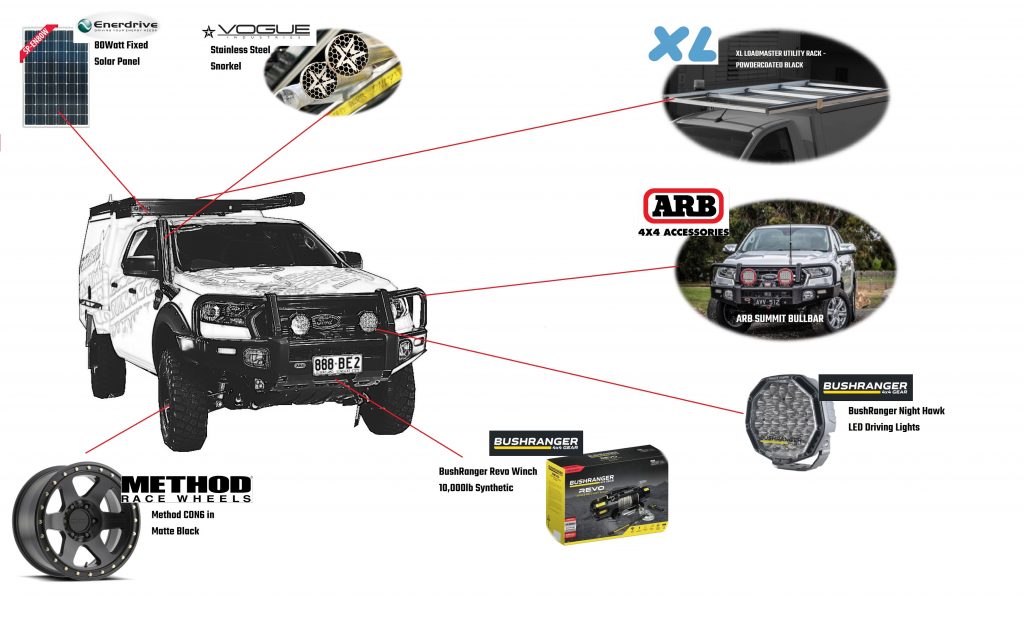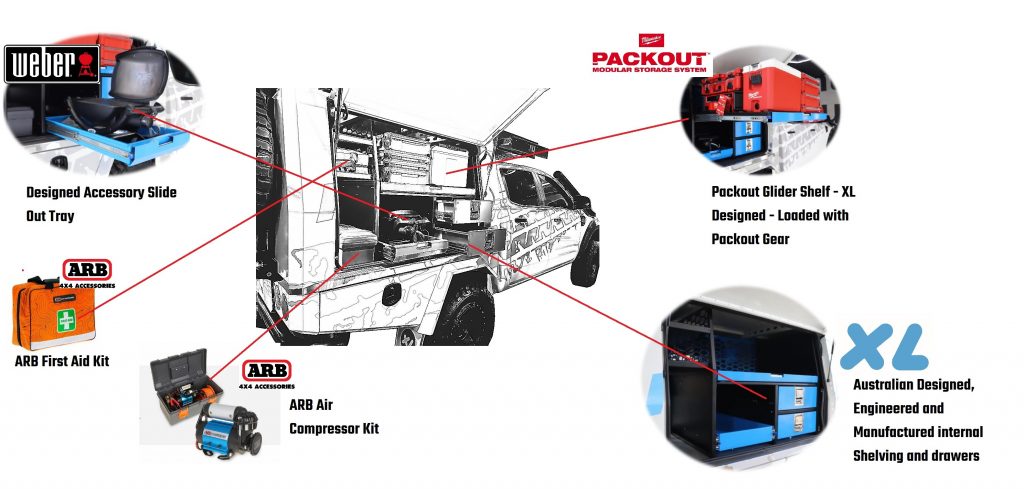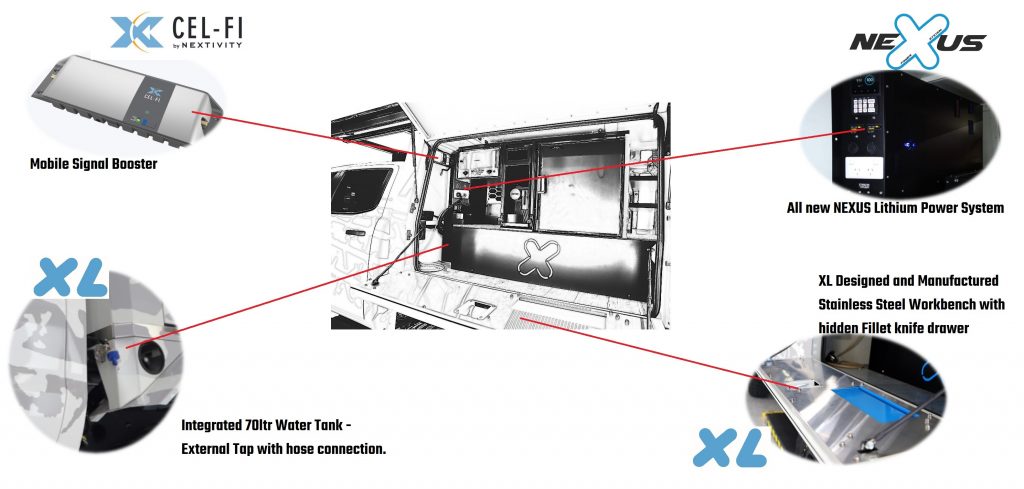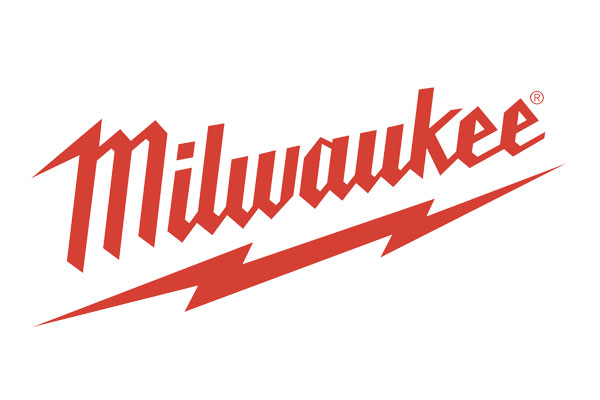 Two Milwaukee crates + an esky, set up on a Packout Glide custom designed by XL.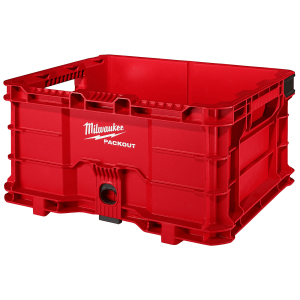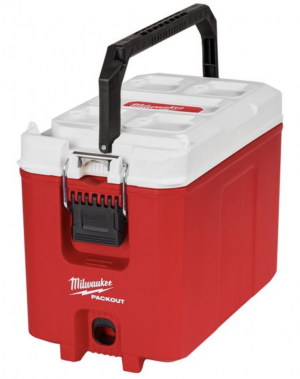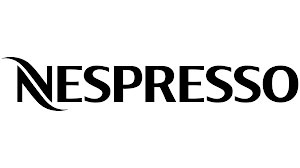 Lattissima One Black Nespresso